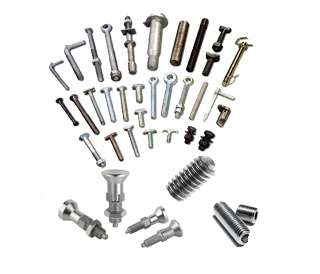 We consider any product other than specified in any national or international as special fasteners.

Special fasteners are manufactured, mainly as per the requirements based on the drawings provided by the customers.

PEW has the manufacturing capacity of range from 3mm to 150 mm diameters (1/4" to 6" dia) with materials ranging from Carbon steel to alloy steel to stainless steel to exotic & special alloys.

As per our manufacturing standards, following are the special fasteners.

Neck Down Studs
Collar Bolts
Indicator Studs
Foundation Bolts
Customized Nuts as per client's drawing etc.