President Engineering Works (PEW) was incorporated in 1997 and commenced manufacturing in 1998 at our Masat manufacturing Plant measuring 45000 Sq. Ft. area and with 70 % construction & 30 % open area. Gradually, looking at the needs of more space and to meet the customer commitment, a new plant was set up at Dadra (12 KM from Masat Plant) measuring 120, 000 Sq. ft with 50 % construction & 50 % open area.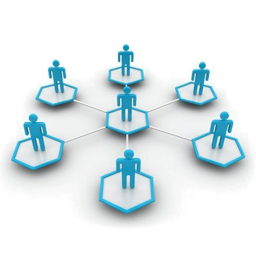 Both our plants are situated in Union Territory of Dadra & Nagar Haveli (India) which is just 150 KM away from the nearest Sea & Air Port i.e. Mumbai.

Now, we are considered the leading manufacturer of High Tensile, ASTM and Stainless Steel Fasteners with ISO 9001:2008 certification under Lloyds Register since year 2001.

We are approved in many government as well as major private sector corporations in India & Abroad.

A well trained & experienced team of about 100 qualified personnel at PEW are catering fasteners as per the customer requirements. Our supply is mainly in the following fields;


Petrochemicals & Refineries
Thermal & Nuclear Power Plants
Fertilizers
Pressure Vessels, Heat Exchangers & Boilers
High Pressure Gas & Oil pipe line
Valves & Pumps
Heavy Engineering
Mega Construction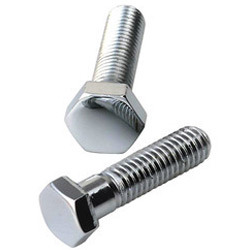 We have all in-house manufacturing facilities like forging, heat-treatment, cold roll threading, machining which are required for making studs, bolts, nuts & washers. We also have in-house testing facilities like Hardness test, Tensile Test, NDT Test etc.

We, at PEW manufacture every piece of fastener in compliance with the relevant quality plan and qualified personals controlling step by step parameters and ensure that the results are in accordance with the applicable specifications and or customer requirements. The documentation of the final product is part of the shipping documentation.

Fastener manufacturing was the only business of PEW and will remain our sole interest of business for the future to come.

Since inception in 1998, we are in total harmony amongst our workers, supervisors & management staff and consider our 100 strong workforce as our greatest strength.

Perfect human relationship helped us to meet emergent situation in complying with urgent delivery schedule of our valued customers, who have expressed their satisfaction for timely completion of their job/project because of timely delivery of fasteners.

Quality manufacturing processes like Forging, Thread-rolling, Heat Treatment etc form the life line of manufacturing of fastener. Shop of President Engineering is well equipped with such manufacturing facility of Bolt/Nut and all other quality equipment which make the shop highly productive for finished fasteners with an annual capacity 3000 MT.

The production set up is well supported and monitored by a detailed quality control system, equipped with testing facility like universal testing M/C, Hardness testing machines, Non destructive test (UT / MT / PT) to conduct entire range of testing and inspection . Also, the quality system issues and monitors all testing and measuring instruments and also ensures that they are calibrated and are traceable to the national standard.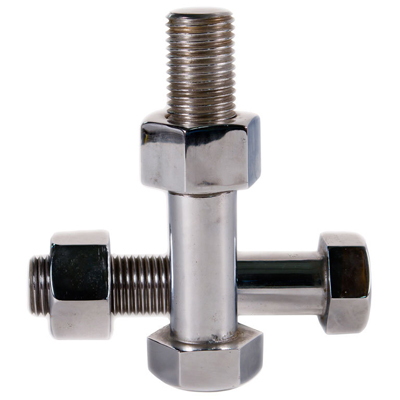 All in-house facility makes PEW, the most dependable integrated Fastener manufacturer in India. The Flexibility of operation established the name of PEW in the market is based on the following factors;


Time bound delivery due to availability of integrated forging, machine, Heat treatment and testing facility.
Flexibility & Ability to handle different grade of Alloy steel and stainless steel fasteners in different sizes.
Lesser operating cost in modern approach and in-house facility provides PEW with a wider vision and a better tomorrow.